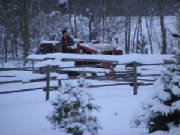 Early snow October 2006--going to do chores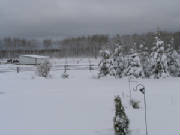 Early snow in October 2006
The family of Mountainview Acres has a primary role in the care, handling and basic training of the horses.
Included in this page are pictures of family members starting, handling and showing their horses.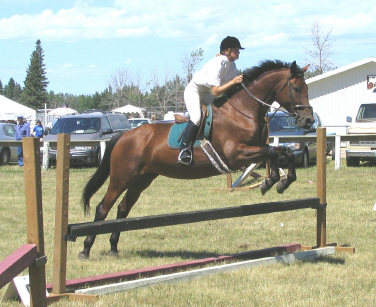 Leah on Asia in August 2006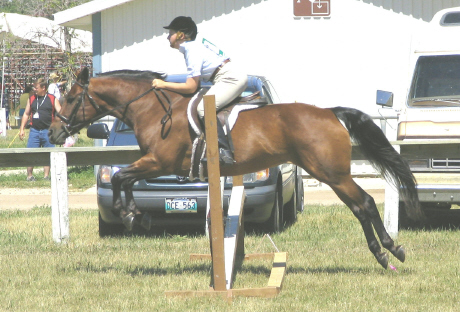 Monica on Lollipop in August 2006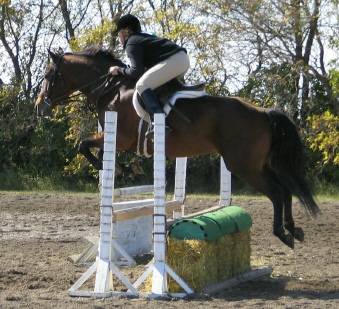 Monica showing Lollipop in September Schooling Show jumping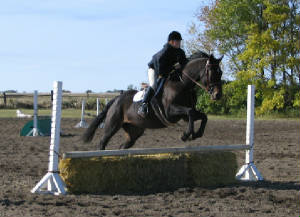 Leah showing Fatima in Low Jumper at schooling show in Sept. 2006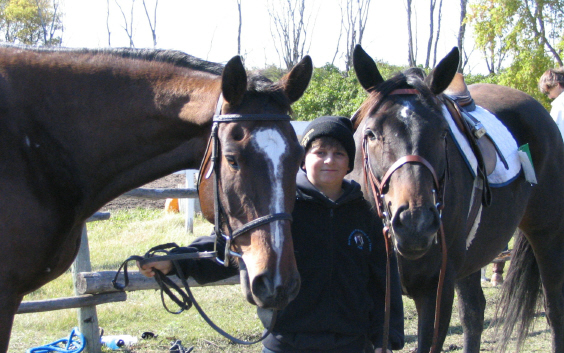 Thomas was the excellent groom at the schooling show!
Congratulations on the successful showings at the September Schooling Show!
xxxxxxxxxxxxxxxxxxxxxxx
Congratulations on the showings at the 2006 4-H Provincials (regionals) held in Winnipeg, Manitoba, Canada in August 2006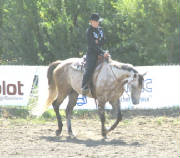 Leah showing Western in August 2006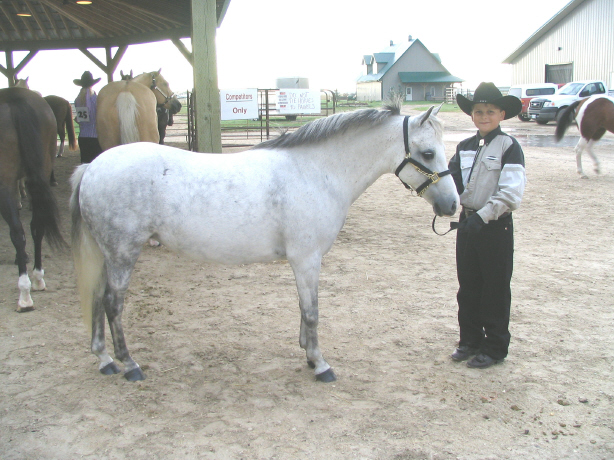 Thomas ready for Halter Showmanship Aug 2006
Lisa in her 8 and under class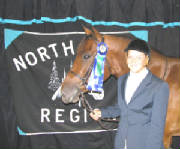 Misty in Showmanship at Halter august 2006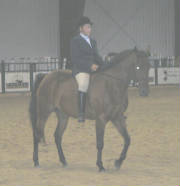 Monica showing Bareback Eq and Pl in 2006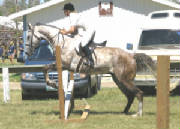 Leah showing St Cat in August 2006
Thomas winning High Point Gymkahna August 2006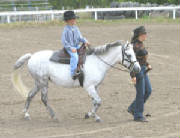 Starting out in Lead Line August 2006--Monica leading Anthony
Anthony and Gabriel cheering from the sidelines
Leah and Fatima at a local schooling show 2006
Above: Fatima (Oldenburg x TB) with Leah at a local schooling show where they were Reserve Champion Walk-Trot Hunter and won their Dressage class!
Below: Leah starting Fatima in 2005
Riding in a halter!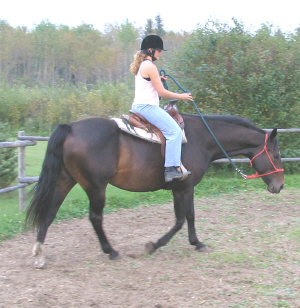 Leah starting Fatima in a halter





Congratulations again to the Coffey family on their accomplishments!