Leah showing in Reining in 2006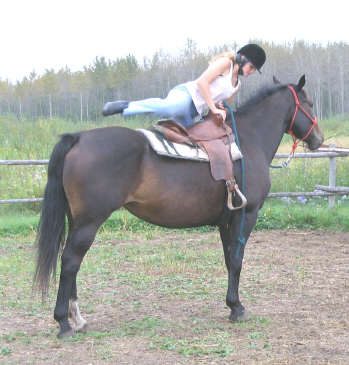 Leah mounting Fatima when starting her in a halter
Each of the children that participate in the Canadian 4-H clubs are responsible for caring for, training and developing their horses for showing in local shows and qualifying for the Provincial (US regional) level shows.
BELOW:
Leah showing her 2 year-old Development Project in 2006.
This is a 4-H program in Canada that encourages teens to learn correct basic training of young horses.
Teens 14 and older have to apply and be accepted into the program.
They then select a weanling from breeders that participate in the program.
The 4-H participants then train the horses to meet certain objectives for their first year, and then their second year.
First year includes showing well at halter, showmanship, etc.
Second year is basic starting.
Leah selected a quarterhorse named OPE PINE for her project.
Monica was accepted to the program this year.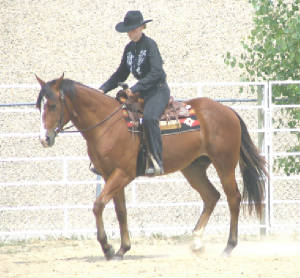 Leah riding Pine in 2006 as a 2 year-old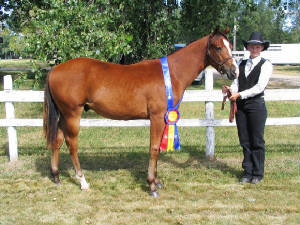 Leah and Pine with Championship award