RUCKER PARK
Rucker Park is a historical site located on the US Army base of Fort Sill, Oklahoma.
During the 1930's, Rucker Park was used to train the Olympic teams for Eventing and Jumping.
Since that time, many nationally top rated shows were held until the Artillery Hunt was discontinued in the 1990's.
(The AHSA has been reorganized to the USEF)
Fortunately for equestrians, the basic permanent jumps are maintained within a park area so that we can fully appreciate them.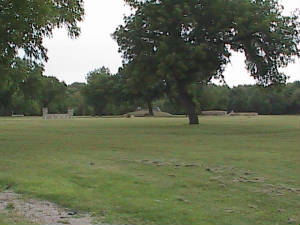 The overview from the Stands area of the main park-see Indiv page for better views of jumps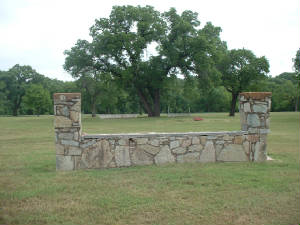 The Stone Wall jump in the main area--3ft high 2 ft wide without poles-See Indiv page above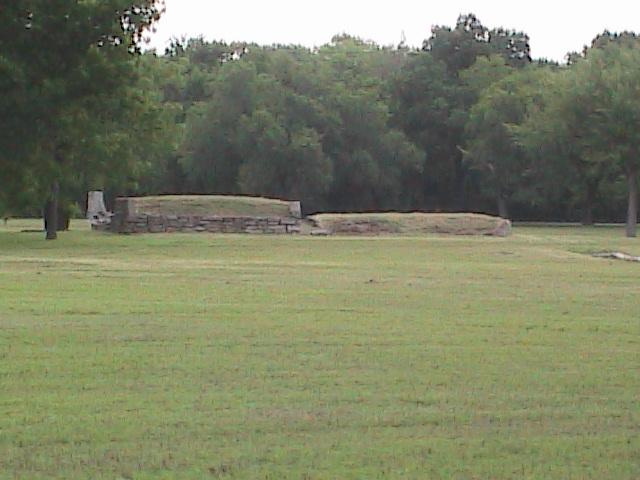 The Double Bank with Ditch Jump--see indiv page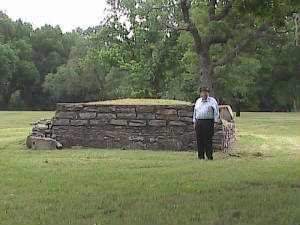 The big double bank with ditch in the middle--5 ft drop--see indiv pg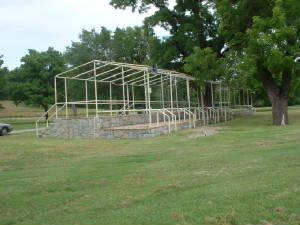 The original stands to view the horse show at Rucker Park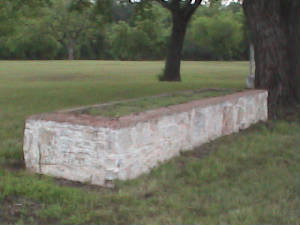 The Water Trough jump--2ft by3ft wide without poles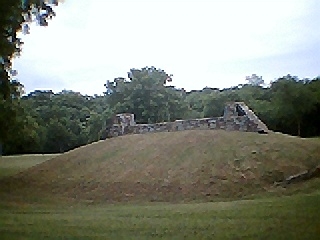 The Italian Bank--45 degree angle approach and finish--see indiv pg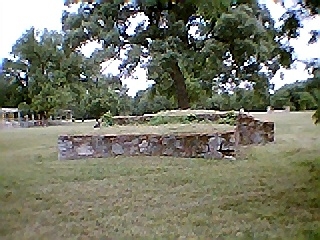 Double bank jump--one strides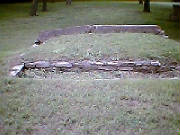 The approach on the ditch-bounce-3 ft bank jump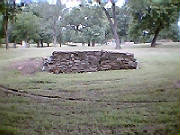 The 3 foot bank at the end of the ditch and bounce jump
The Ditch and Bounce Bank Jump
(pictures left and right)
The ditch is about 2 feet wide, generally filled with something for competition.
It is about 15 feet from the ditch to the bank drop-off--a very short one-stride or a bounce.
The drop off the bank is about 3 feet.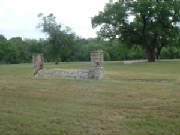 The triangle natural stone jump with inground ditch on side. See individual page
This site is presented for educational purposes by
L.Robinson, equine agent
New information is continually being added to this site, so please check back occasionally!